Keighley's Most Renowned Hog Roast Caterer
Thanks for visiting Hog Roast Keighley. We pride ourselves on delivering the most talked about hog roast catering solutions in and around the Keighley area. If you're planning your next event or celebration, our expert catering team could help you to delight your guests with a spectacular treat for the senses. With over 10 years of dedicated service behind us, our hog roast team offers hassle-free and convenient dining tailored to both your tastes and your budget.
Hog Roast Keighley – The Hog Roast Experts
We believe that the seemingly never ending queue for second and third bountiful servings of our mouthwatering and aromatic roasted meats speaks for itself. We only do excellent food that's every bit as appealing and appetising from the first bite to the last. That said, we wanted to take this opportunity to tell you a little more about the expert catering service you can expect to receive from the friendly Hog Roast Keighley catering team.
Tailored services:
Front of House – greet your guests in style
Kick things off with a stylish drinks reception. Your guests will enjoy being personally greeted by our friendly and fully trained front of house staff.
Waiting Staff – table service options
Hog Roast Keighley knows that larger celebrations require an efficient and well presented table service. We'll take care of everything so you don't have to.
Wide range of menus
From your choice of hand picked meats and vegetables to special dietary requirements, we put you in the driving seat with all of our delicious locally sourced ingredients.
Any Event Any Size – We're Ready

From intimate garden parties and indoor celebrations to weddings, corporate events, and even festivals, we've got the signature flavours and catering expertise you need to get people talking for all the right reasons. Our bespoke menus offer superb value for money – check out our extensive options and get a glimpse of the possibilities. Why not see if you'd like to substitute items from one or more of our menus to create your ultimate taste extravaganza?
Hog Roast Machine Hire Options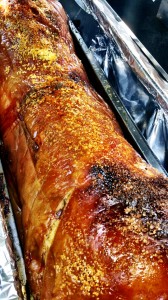 Our staff members are frequently asked if our hog roast machines are available for hire. The answer is yes. Tell us what you'd like to achieve and we'll do the rest. We'll drop off the machine. We'll supply the locally sourced fresh ingredients. We'll show you how to use our easy to set-up equipment. We'll even supply gazebos, serving tables, and much more. If you think that you'd like to take us up on our offer of hiring one of our hog roast machines, speak to us today and discover how we could help you to become the hog roast chef at the centre of your event or celebration.